Posts
https://solarmatic.com.au/wp-content/uploads/2019/11/Tips-to-choose-the-right-Solar-Installer.jpg
762
1600
Charles Brown
https://solarmatic.com.au/wp-content/uploads/2018/03/logo_x.png
Charles Brown
2019-11-03 23:00:55
2020-04-05 16:04:24
Tips for choosing the right Solar Installer

Enphase Micro Inverters
SMA Inverters
Fronius Inverters
Huawei Inverters
ABB Inverters
SunGrow Inverters
GoodWe Inverters
/
by Charles Brown
https://solarmatic.com.au/wp-content/uploads/2017/11/logo_2x.png
200
544
Charles Brown
https://solarmatic.com.au/wp-content/uploads/2018/03/logo_x.png
Charles Brown
2018-04-24 19:55:06
2020-04-03 00:39:08
Download Pdf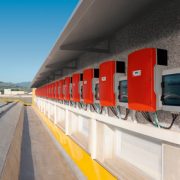 Commercial Solar Installer
How much could you save on your energy bills with commercial solar installation? Click here to find out.
How commercial PV installation is beneficial for my business?
Most businesses use electricity between 9 am and 5 pm, hence when the electricity generation is consumed on-site when the sun is shining, it provides the most rapid payback. With government incentives and decrease in solar equipment cost, getting a commercial solar system makes more sense now than ever. It is a sound investment both for long-term saving and quick payback.
How to proceed further towards commercial solar panels installation?
It is important to look for an experienced and accredited commercial solar installer. Commercial PV installation is quite complex compared to the residential solar system. It needs a detailed structural assessment of the roof area, system's connection to the mains grid, and a high-performance system tailored to your special requirements. There are many commercial solar companies in Sydney but it is good if you make sure they are accredited by CEC and have done commercial solar installation previously.
Are you worrying about whether you can afford the commercial Solar panel cost or not?
Well, if you can pay the electricity bills, you can afford the cost of the installation too. Moreover, it also adds worth to your property and makes you a community leader as Australia seeks to reduce its dependence on fossil fuels.
Solarmatic's Commercial solar experts would help in selecting the Solar PV equipment as it is a very crucial decision to make. A little pro tip – Always go for components manufactured by companies with more than 5 years of experience in the solar industry and also make sure the warranty is supported locally. A good quality system lasts more than 25 years but there is a possibility that you need to avail assistance in some rare conditions so, a local commercial solar installer and local assistance is a plus point.
Click here to get a detailed energy assessment report of your commercial building.
As you know, a detailed energy assessment done from an accredited installer is a must. A thorough understanding of electricity charges helps you calculate the savings after solar installation. There are many factors involved in detailed energy assessment which your solar installer will help you understand such as hourly energy balance to make sure the electricity produced is getting utilized fully.
Some tips to help you understand better:
Commercial solar size break-ups:
       

Less than 30 kW (Up to about 100 panels)

       

30-100 kW

       

Over 100 kW

       

Over 250kW
Less than 30 kW systems fall in the category of residential systems and use the same hardware and grid connection rules.
120 kWh of electricity is generated in a day on an average over a year by a 30-kW system and saves around $2000 per month (if 100% self-consumed).
Over 30 kW systems should consult specialist installers as these need special systems and permission from the local electricity network (DNSP).
Commercial Solar Rebates
What system sizes are eligible for STC's?
Solar PV systems of up to 100 kilowatts in size are eligible for STC's.
For systems over 100 kW, you aren't entitled to get STC (Small-scale Technology Certificates) rebate but you still get LGC's. 
What is an LGC?
LGC stands for Large-scale Generation certificates. LGC's are paid every year depending upon the amount of energy your system generates. To claim LGC's, a company needs to register its business with Clean Energy Regulator to become an "accredited power station". A special meter needs to be installed to track power generation properly and the report of the same is to be submitted every year to claim 'rebate'. Metering must be up to the National Electricity market standards.
Important guidelines
  It is very important to take approval for connecting the Solar power system to Grid. Make sure to cover it with the solar installer.

 

Cost varies as per the size of the system installed, panel and inverter brands being used, whether micro-inverters are needed or not. System size ranges between 30 kW to 100 kW, cost around $1000 – $1300 per kW installed, or 20-30 kW costs around $700 kW.

 

Check with your energy retailer the terms of the contract signed and understand them.

 

Do an analysis of the savings on electricity charges after Solar Installation like which charges will be reduced and by how much.

 

A good monitoring system is a must to see the reductions in a bill after solar installation. You get to see the gross consumption like the 'before and after' of solar installation for any particular hour. Solar Analytics offers a quality monitoring system.

 

Make sure a detailed roof plan is shown before installation. A structural engineering certificate is of significant importance as physical inspection of the site by an engineer is a must.

 

Sign your contracts wisely and it is advisable to show the contract to your lawyer once before signing it.
/
by Charles Brown
https://solarmatic.com.au/wp-content/uploads/2018/04/mid_new.jpg
280
960
Charles Brown
https://solarmatic.com.au/wp-content/uploads/2018/03/logo_x.png
Charles Brown
2018-04-01 16:59:10
2020-06-05 21:01:49
Commercial Solar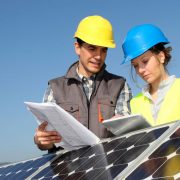 Solar Repair and Solar panels services
Solarmatic – Local, licensed, Insured & Established Company with thousands of happy customers.
The one you can rely on for your solar system repairs and services
Solarmatic based in NSW, Sydney Australia, has been in the solar business for more than a decade now. We address all manners of solar repair whether there is some problem with your solar water heater or your solar fan is not working well. We are well-versed in dealing with all types of equipment of almost all brands.
We can fix your solar power system and can bring it back to proper functioning. You can count on us for the best quality fix. We also assure your solar system works at its peak capacity.
Faulty Inverter Repair / Replacement
We don't care whether you have got your system installed from us or not. We are happy to help. Provided your inverter can be repaired, our experienced and knowledgeable technicians fix all types of inverters at affordable prices.



Solar system health checkup
To ensure that all the solar components are in good working condition and are providing maximum efficiency, book the Solar system check-up with us for $199. Call us on 1300 980 640.
Solar Servicing / Solar maintenance service
If you want your system to function smoothly for long at its peak efficiency then periodic solar servicing is required. Book yours now to ensure safety and efficiency.




Facing issues with your solar inverter? Visit our Help desk section to see if you can fix the problem yourself.
System Warranties
Solar modules in Australia come with certain warranties. It is very important to know your warranty requirements as sometimes the warranty gets void if you do not get your system services periodically. Inquire about the warranty details from your installation company or if it's not in business any longer then you can contact our Customer Support department. We have listed content details and full warranty credentials for most panels and inverters on our website.
Need help in understanding your solar problems?
Well, we have a dedicated customer support department to help you. You can also visit our Helpdesk page to see if you can fix the problem yourself.
Troubleshooting Tips
Is your system not working properly or has stopped working and you don't know why? Here are some tips to understand the problem:
Check for shading issue. See if any tree has grown with time and is blocking the sunlight.

Check for Zero power output. It can be due to faulty inverter or blocking of panels due to shade.

Check for any overheating of the system.

Check for any physical damage to the terminals.

If possible check you solar panels for any cracks, chips or discoloration.

Ensure proper function of the inverter by observing the display panel.

Observe all switches, wires and connections to make sure, they all are working properly.
For any assistance related to solar or to book a service, call our customer care department
/
by Charles Brown
https://solarmatic.com.au/wp-content/uploads/2018/04/controllo-verifica-impianto-fotovoltaico.jpg
663
1600
Charles Brown
https://solarmatic.com.au/wp-content/uploads/2018/03/logo_x.png
Charles Brown
2017-12-10 04:51:37
2020-06-28 21:05:48
Solar repair and solar panel services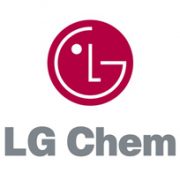 ESS (Energy Storage System) hoards electric energy and makes the most of it for later expenditure. It is intended to advance the effectiveness of energy, by improving the value of sustainable energy that results in a balance of power supply system. SOLARMATIC offers most excellent energy solution for the people using our high-tech energy storage system with an extended lifetime and a superior value. LG Chem RESU10 battery is a leading energy storage solution (ESS) able to offer emergency backup power while saving the prices of electricity. The LG Chem RESU10 battery can be charged during off-peak periods and discharged when the energy rates are higher, balancing the requirement of energy and lowering your electricity bills. Energy produced by solar panels can be gathered for the time to come when in use. During a power disruption, the battery can be discharged to supply emergency power to necessary tools at home.
Security is the top priority of LG Chem and they make use of the same technology in their automotive batteries. LG Chem RESU10 batteries are totally specialized in all applicable global standards such as IEC and UL. The LG Chem RESU10 batteries are lightweight but solid that permits easy installation. These batteries are available in a variety of abilities and voltages; the model RESU is specially made to work with the investors with a battery of 48-volt. Their total functional energy is 8.8kWh and 2 batteries can be load together for bigger power supplies.
Here are some of the effective benefits of installing LG Chem at your home or office!
The lightweight and compact nature of the RESU makes it more wanted and outstanding. It is outlined to permit trouble-free floor-standing or wall-mounted setting up for both outdoor and indoor applications. The inverter connections have also been made simple by reducing the time of installation and expenses.
LG Chem has a large range of installations option that includes AC coupling and DC coupling as there two different voltages. LG Chem RESU can get fit with any type of coupling but they are suitable for either off-grid or for on-grid use. The LG Chem RESU has higher power than most equivalent battery systems and is solid and lighter than other battery systems.  They are authorized to hold no less than 60% of their supposed capacity until they have stored a little less than 2,500 kilowatt-hours for each kilowatt-hour of nominal capacity.
Configuration of ESS Battery
Battery Cell
Customized cells for ESS purpose
Energy cell for long duration energy storage
Power cell for high power output energy storage
Battery Pack
ESS Pack composed of sub-modules, BMS, and BPU
Parallel expansions or Main Pack independent operation
Battery Module
19-inch standard module
Product composed of sub-modules and BMS
Battery Rack System
ESS Battery Rack composed of BPU, BMS, and modules connected in series/parallel
Flexible system design : Fan-cooling or air cooling options available depending on heat dissipation
Power Ancillary Service(Grid)
ESS battery is used for balancing the power supply and peak management. Along with it, peak load is reduced with ESS batteries. The power quality improvement for renewable energy intermittency is there in ESS batteries.
ESS For
Household Use
ESS batteries have self-sufficient power, as well as consumption for solar PV, installed households. They can also be used at night time as the solar energy is stored in it. Moreover, it is helpful in reducing the electricity bill.
UPS (Uninterruptible Power Supply)
These batteries have power back-up for high profiled facilities. They can be used in Telecommunication repeaters & base stations, Internet data centers, hospitals, and public offices effectively.
https://solarmatic.com.au/wp-content/uploads/2018/03/lg-chem_416x416.jpg
204
204
Charles Brown
https://solarmatic.com.au/wp-content/uploads/2018/03/logo_x.png
Charles Brown
2017-12-09 05:12:21
2020-04-03 00:40:26
Lg Chem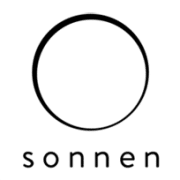 BUY SONNEN BATTERY SYSTEMS
How the sonnenBatterie gets you through the day
Clean energy during the daytime, in the evening and at night
Morning: minimal energy production, high energy needs.
Midday: highest energy production, low energy needs.
In the daytime, the energy generated from the solar panels is at its peak. But since nobody is home the energy consumption is very low so that most of the generated energy is stored in the sonnenBatterie.
Evening: low energy production, high energy needs.
The highest daily energy consumption is in the evening when the solar panels produce little or no energy. The sonnenBatterie will cover the energy need with the energy produced in the daytime.
Meets your energy needs whether you are a small or a big family
Every household has its own very specific energy needs. That's why the sonnenBatterie was developed as a multi-stage storage system that can be adapted to the most diverse energy needs. With storage sizes ranging from 2 kWh to 16 kWh, the sonnenBatterie will power a detached house or a multi-family house. The sonnenBatterie's energy capacity can be individually expanded in blocks of 2 kWh – should you ever feel the need to increase the power stored in your house.
COMPLETE SYSTEM.
High-quality components perfectly tuned to your needs
The sonnenBatterie is a complete system – ready for connection. This means that inside of every sonnenBatterie you'll find not only the extremely durable battery modules but also an inverter, an intelligent energy manager, measurement technology and the software to operate it all smoothly. All in one handy box. In contrast to most other battery systems in the market, the sonnenBatterie components are build into a single high-quality casing and perfectly attuned to each other – thereby ensuring a very high longevity and maximum quality with a small footprint.
CELL TYPE.
Batteries are the basis of all energy storage systems
Over time they will be charged and discharged many thousands of times. For that reason, the sonnenBatterie is based on the most reliable and sustainable battery technology available and exclusively uses lithium iron phosphate batteries (LiFePO4). These batteries offer a greater longevity and higher safety than most other lithium-ion batteries that are commonly used in smartphones, laptops or electric cars. Did you know: lithium iron phosphate is the only battery component that occurs naturally and does not contain any toxic heavy metals.
Sonnen Batteries Eco Highlights
NEW!Blackout backup power add-on available
Elegant, affordable and powerful
Compatible with all solar power systems
4kWh – 16kWh capacity (2kWh increments)
Modular system – add more capacity as required
Inverter upgrade not required when expanding a system
Internal inverter manufactured by leading European company, Ingeteam.
Market-leading 10 year/10,000 cycle warranty (close to 3 full cycles daily!)
Smart battery – self-learning algorithm
Designed and made in Germany
Easy to use and powerful system monitoring
3-Phase option available (free with 10kWh+ systems)
Available in four colors – white, black or silver
Designed for indoor installation (garage)
Easy to retrofit to an existing solar panel system
Optional participation in sonnenCommunity and sonnenFlat
Backed by Europe's largest home energy storage supplier
Call our friendly team on 1300 980 640to learn more.
Technology from the market leader
The sonnenBatterie comes with the experience of 20,000 installed systems – build into each unit, the newest technology for highest independence and maximum longevity. All in a compact case that offers highest flexibility thanks to its modular design.
Base cabinet (2 kWh): 70/64/22
Dimensions 4 – 10 kWh: 137/64/22
Dimensions 4 – 16 kWh: 184/64/22




2 kWh – 16 kWh (expandable in steps of 2 kWh)
1.5 kW – 3.0 kW (single phase)
1.5 kW – 3.3 kW (three phase)
10 years or 10,000 charge cycles
With the use of predictive charging you maximize your PV output.
Everything included, ready to connect
single phase, three phase and hybrid
https://solarmatic.com.au/wp-content/uploads/2018/03/Sonnen_logo.png
204
204
Charles Brown
https://solarmatic.com.au/wp-content/uploads/2018/03/logo_x.png
Charles Brown
2017-12-09 03:19:01
2020-04-03 00:40:33
Sonnen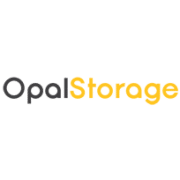 The solar installation is quite popular to generate clean and renewable electricity and adding battery storage to it is like icing on the cake. We often look for better ways to save electricity and solar battery system is the best among them. Efficient utilization of God's gift that is the sun's energy is the best solution to all environmental problems worldwide. Solarmatic is here to help you in taking the first step towards a green future. We have a wide range of Battery storage systems which can help you save money and at the same time, you can pat your back for being environment-friendly.
Best Ever Battery Storage Technology
At Solarmatic, we have the best batteries for solar power storage. From lithium-ion batteries and flooded lead acid batteries to sealed gel batteries and saltwater battery technology, we have them all. We would help you in choosing the battery for your home or business according to your needs. Below mentioned Major brands which are leading the market are available and are ready for installation.
The company is considered the market leader in Germany and additional international markets. Moreover, it is the center of a community for supplying power from renewable energies.
Solar Juice is an Australian company that is a wholesale distributor of Solar PV panels, solar inverters, components and complete solar systems. They supply a National network of customers that are located in every state and territory of Australia.
LG Chem leads the future eco-friendly energy industry with the development of proprietary materials and next-generation battery cells.
BYD is the global leader and innovator in battery technology. Founded in 1995 as a pioneer in battery technology, BYD's mission is to change the world by creating a complete, clean-energy ecosystem that reduces the world's reliance on petroleum.
The Enphase AC Battery brings you solar energy storage that is simple, affordable, and truly integrated with the rest of the Enphase Home Energy Solution.
There are ample benefits of Energy Storage Battery
1. Save Money: Electricity bills are increasing every year due to a varied range of electrical appliances available. Solar panels generate electricity naturally and if consumption is less than generation then storage batteries come to our rescue. These batteries can save you hundreds of dollars on your electricity bills.
2. Eco- Friendly and Sustainable: Reduce carbon footprint by reducing your dependency on fossil fuels for your power needs. Fossil fuels play their role in damaging the environment. However, using sun's energy which is available free of cost to produce electricity and saving it for use when needed is the most effective way to stay environment-friendly and being able to fulfill the power needs at the same time. This way you are playing a significant role of a responsible citizen who is contributing to the green future.
3. Being Self-sufficient in fulfilling the power needs: Solar Panel system generates more power than you need and you can use batteries to store the excess power. The power from these batteries can be utilized when you have bad weather or little sunshine. Having a battery backup enables you to have a control over how you use the power that your home is producing. You can even sell it to the grid and this adds to your earning.
4. Affordable to install: Getting solar system installed into your home is actually an affordable option. The installation cost is outweighed by the amount of savings on your electricity costs each year.
Contact Us Today for a Custom Solution
We will find out how much energy you consume and how much you're paying. We will then design a robust system that would meet your requirements to perfection.
Want to know more about solar batteries and how they can work for you? Check our Frequently Asked Questions for more information.
*Subject to your system and energy usage. Results may vary.
/
by Charles Brown
https://solarmatic.com.au/wp-content/uploads/2018/03/opalstorage-logo.png
204
205
Charles Brown
https://solarmatic.com.au/wp-content/uploads/2018/03/logo_x.png
Charles Brown
2015-10-21 12:34:01
2020-04-03 00:40:19
Solar Battery Storage || Solarmatic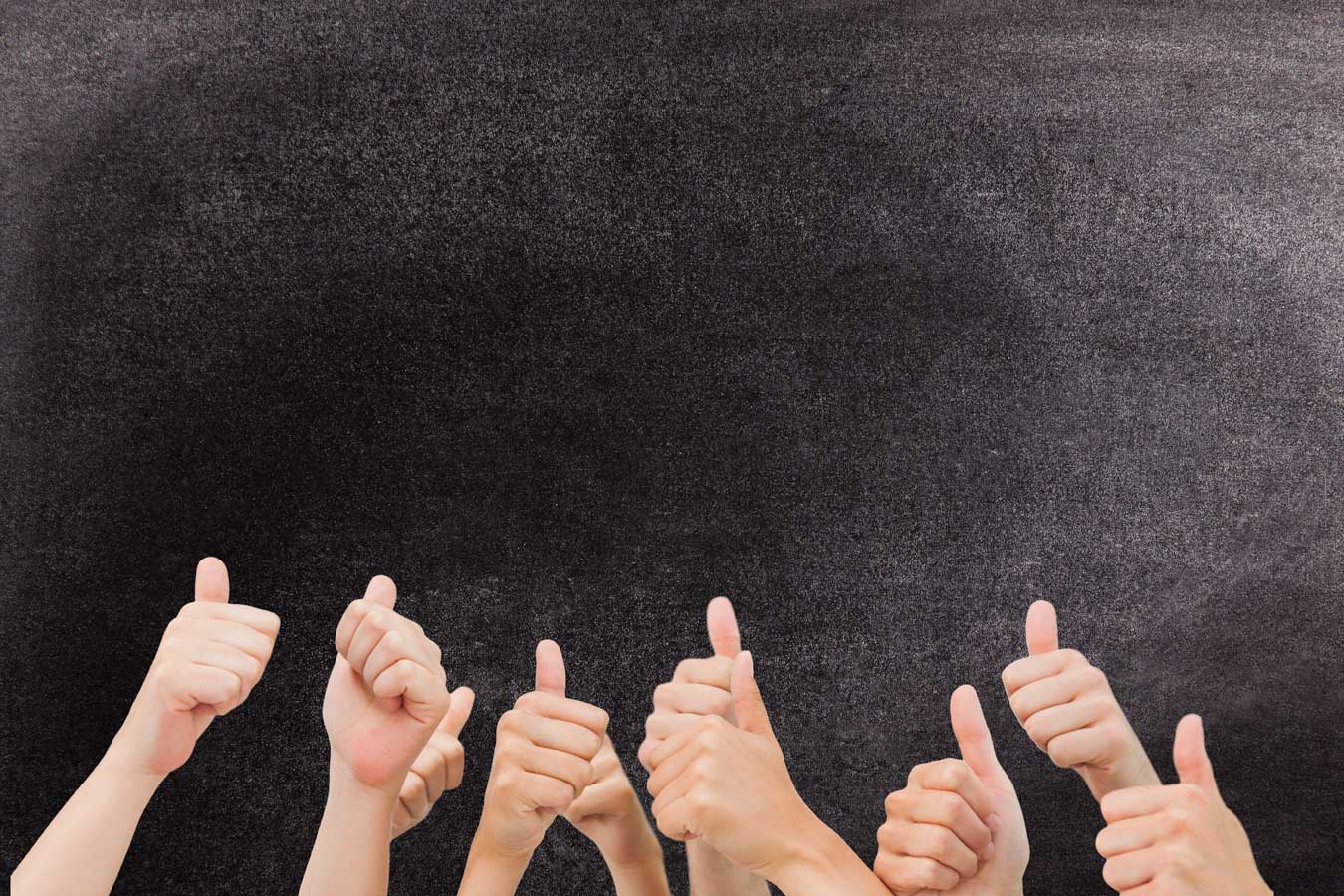 SOLARMATIC is a trustworthy Australian company based in Sydney also referred to as the best Solar Installers in Sydney. We focus on solar battery storage solutions, repair, safeguarding and fixing of PV solar systems. We focus on providing the best customer experience. Our motto is to retain the consumer's trust by serving them the best.
Get answers to all your questions from an authentic source instead of making guesses about how much Solar is going to cost you. Feel free to contact us by phone or mail and then take the decision in peace. Tell about your present consumption and we would love to assist you in making the right choice for your home or business.
Fill out the form given below and we will get in touch with you. The address and Contact details are mentioned below. Hurry up and take a step forward towards a green future.
SYDNEY'S LEADING SUPPLIER OF RESIDENTIAL AND COMMERCIAL SOLAR SYSTEMS.
Address
6/327 Woodpark Rd,
Smithfield NSW 2164
Contact
Phone: 1300 980 640
info@solarmatic.com
Opening Hours:
Mo-Fr: 8:00-19:00
Sat: 8:00-14:00
Sun: closed
SOLARMATIC is a trustworthy Australian company based in Sydney that focuses on solar battery storage solutions, repair, safeguarding and fixing of PV solar systems. We focus on providing the best customer experience. Our motto is to retain the consumer's trust by serving them the best. Get answers to all your questions from an authentic source instead of making guesses about how much Solar is going to cost you. Feel free to contact us by phone or mail and then take the decision in peace. Tell about your present consumption and we would love to assist you in making the right choice for your home or business. Fill out the form given below and we will get in touch with you. The address and Contact details are mentioned below. Hurry up and take a step forward towards a green future.
https://solarmatic.com.au/wp-content/uploads/2017/12/OAYT830.jpg
900
1350
Charles Brown
https://solarmatic.com.au/wp-content/uploads/2018/03/logo_x.png
Charles Brown
2015-10-15 15:32:40
2020-06-26 05:31:09
Contact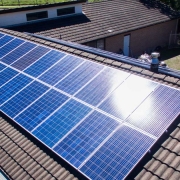 Solar Power in Sydney
Solarmatic, Sydney's leading supplier of residential and commercial solar power systems. We are committed to delivering high quality, innovative and affordable solar power solutions with a smile. We have all your solar power products under one roof. Solarmatic is a trusted supplier of solar power solutions for businesses and homeowners across Sydney by delivering customized solar power solutions. We help you all the way from initial assessment to design, installation and after-sale support.
The Solar Power in Sydney is moving towards Battery Storage as battery storage is the new buzzword in the renewable energy world. Solar PV systems generate maximum electricity in the daytime in summers, but it is used in the evening when the sun sets. The ability to store that electricity for later use helps us to reduce or eliminate electricity bills.
SOLARMATIC is an Australian company you can trust with the requirements of your Solar Power Services in Sydney. We control the facility in accordance with environmental regulations, occupational health, and appropriate safety. Moreover, we also confirm and trace all data and information on the generation of electricity, loss during generation due to grid disturbance and consumption of electricity within the facility.
One of the key benefits of solar PV systems is that they do not need much maintenance. PV systems do not have any moving parts, any plumbing or motors to go wrong or need a regular substitute. Solar power in sydney has become easy with SOLARMATIC as we offer regular maintenance. In it, we offer a full visual inspection of PV panels, cables, connections, mounting system, Bird Nesting, inverters, and associated electrical equipment. We also provide a summary report, including quotation for warranty, cleaning or repair work if required.
SOLARMATIC combines the consistency with modified service and local knowledge. Our team of solar professionals individually manages each detail for you, from pre-installation paperwork for permits, funding and returns to final permission to operate from your service. Solar Installation will start saving you money immediately.
SOLARMATIC offers up to 30 years of performance and 10 years of workmanship manufacturer warranty on all Solar panels. You get 5-10 years of manufacturer warranty on inverters and 10 years of installation warranty from us. The huge benefit of buy from us is that we are Local and here to assist you whenever you need us. There is nothing more annoying than spending your precious time on the phone in the hope of finding the right person for any repairs or any help. It would be better if the person with the familiar face comes to fix the things.
SOLARMATIC is not allied with any other company. We provide the best inverters, batteries and solar panels to all our customers. Our supply chain consists of all the world leading brands. We are capable of providing the best customized solar solution. Moreover, you save on your energy bills with SOLARMATIC. Our team of skilled and accredited installers offers you peace-of-mind with solar solutions.
At Solarmatic, you will get the best price and better solar solutions. We carry out a complete financial study of your present electricity usage. After a thorough analysis, we will present the different size solar systems that will meet your present requirements and any unforeseen future requirements. You will get a customized solar panel system matching your budget and requirements.
Solarmatic is gaining popularity across Sydney as the best supplier of solar products for home and businesses. Our motto is to retain the customer's trust. We are a team of dedicated professionals and provide full assistance from the very beginning. You will make a link with enthusiastic individuals who will lead you through the whole procedure. We are here to get you the easiest installation with the best performance. We also offer extended warranty & services to all our customers who install a solar system with us.
SAVE ON ENERGY BILLS WITH RENEWABLE ENERGY
Solar panels are gaining popularity nowadays. It is the excellent way of saving on energy bills. Efficient utilization of sun's energy to light our homes and offices is the best approach to fulfill the needs without affecting the environment. By going solar one can contribute towards saving the environment by reducing the carbon footprint.
Frequently Asked Questions
Where is Solarmatic based?
Solarmatic is local, licensed, Insured & Established Company in NSW. You can visit us at 6/327 Woodpark Rd, Smithfield NSW 2164. For more information call us at 1300 980 640 or send a query at info@solarmatic.com
Does Solarmatic deal with solar repair and maintenance?
Yes, Solarmatic offers expert advice and assistance in case your system is broken and needs repair. We get your solar system running as soon as possible. We also offer offers regular maintenance.Call us at 1300 980 640 to arrange a service call.
Does Solarmatic provide battery solutions?
Solarmatic has top brand batteries as per your requirement and budget. Visit our product page to check the specfications.
Why to choose Solarmatic for solar panel installation?
Solarmatic is CEC certified with hundreds of installations done so far. We have been in the industry for more than 10 years. You can rely on a company that is local, licensed, Insured and established.
How many years of experience does Solarmatic have?
We have been in the industry for more than 10 years.
Is Solarmatic CEC Certified?
Yes, Solarmatic is CEC Certified and also a member of Clean Energy Council.
Is Solarmatic a member of Clean Energy Council?
Yes, Solarmatic is a member of Clean Energy Council.
Which Solar panels brands does Solarmatic carry?
We have a range of quality panels as per your requirement and budget. Visit out Products Page and have a look at the specfications of the panels/ Inverters and batteries.
Is getting solar panels installed worth the price in NSW?
Yes, solar power saves you on your power bill in NSW by around $400 per year per KW so the standard 6.5 kW system can save you around $2600 per year which is worth it.
How much a 6.5 kW system costs in NSW?
It costs between $3,000 and $8,500 for a 6.5 kW solar system in New South Wales, depending on the inverter and panel brands you choose.
Does Solarmatic provide in-house assessment?
Solarmatc offers free in-house assessment and believes in providing a customized quote as per your requirements and needs.
How to get a solar quote from Solarmatic?
You can call us at our toll free number 1300 980 640 or write us at info@Solarmatic.com.au We will contact you shortly.
What are our Customer Saying
Installation went perfectly. Installers were knowledgeable and efficient.
Customer service from the company was very good also, providing useful info (such a neat google map image of how the panels would look after installation).
A good company would recommend.
Great company with a fantastic installation team and the price of the panels and battery very competitive. Highly recommended Emil and his team. If you want peace of mind and solar energy is what you're looking for call solarmatic today.
Solarmatic did the solar power job quickly and I'm happy with the results. I had already recommended them to our neighbor!
Thorough, honest, communicative, and competitive pricing.
Carmen M
from Rosemeadow, NSW
Solarmatic did a stellar job on my skylight and I highly recommend using them!
Grant D
from Wattle Grove, NSW
Solarmatic came on time, installed a sky light for me with efficiency and a smile. Thanks to Solarmatic!
Khalil S
from Colebee, NSW
Connected with Solarmatic through hipages.com.au and we have confirmed that they would recommend them.
I was really happy with the job by Solarmatic. They were professional and came very promptly. They even worked Good Friday to get the job done. I would recommend them to others.
Charmaine J
from Raby, NSW
https://solarmatic.com.au/wp-content/uploads/2018/04/DJI_0386.jpg
630
1500
Charles Brown
https://solarmatic.com.au/wp-content/uploads/2018/03/logo_x.png
Charles Brown
2015-10-15 14:50:55
2020-06-26 04:50:05
Home
Pages

Enphase Micro Inverters
SMA Inverters
Fronius Inverters
Huawei Inverters
ABB Inverters
SunGrow Inverters
GoodWe Inverters
/
by Charles Brown
https://solarmatic.com.au/wp-content/uploads/2017/11/logo_2x.png
200
544
Charles Brown
https://solarmatic.com.au/wp-content/uploads/2018/03/logo_x.png
Charles Brown
2018-04-24 19:55:06
2020-04-03 00:39:08
Download Pdf